Residential Landscaping & Planting
Knowing What and Where To Plant Makes All The Difference
The professional staff at J. Hubler works carefully to choose plants, trees, and shrubs that add the perfect accent to your property. Our certified team will plant species that thrive in your landscape. We factor in local climate, soil conditions and property goals. In addition we provide solutions for any drainage or erosion issues. For the last 22 years J. Hubler has been dedicated to designing and installing professional landscapes.
Creating the Ultimate Outdoor Area
In addition to landscaping and planting we provide lighting to accent your new or existing landscape. Lighting not only provides visual and aesthetic impact it provides greater usability of your property.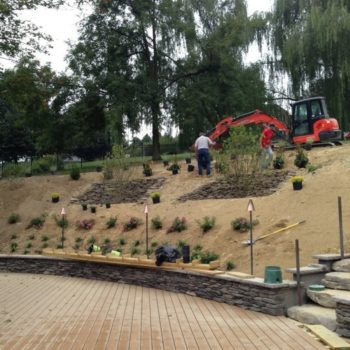 Pictured: Before
Pictured: After