Expert Pond & Lake Construction/Excavation
We have the people and experience to get your pond or small lake done right.  It's not our first rodeo. We have built and repaired many large ponds and there is much to consider when laying out and designing your project.
Including:
Overall size
Efficient location
Water source
Proper soils and materials
Correctly sized overflow pipes and spillways
Lined with HDPE plastic or clay
Properly sealing around riser pipes and headwalls
Creating a proper drowning prevention shelf around the perimeter
Planning docks, gazebos and wharfs and their foundations
Planning for aeration for fish
Adding fish and proper fish species
Creating fish habitat
Adding pond plants
Installing and planning for fountains including electrical loads and controls as well as  anchoring systems.
Creating proper site work to prevent sediment from entering pond
Making provisions for turf and agricultural irrigation systems and fire dept hookups to utilize the water source for crops and emergencies.
Let's make your dream a reality.  Give us a call to discuss your project.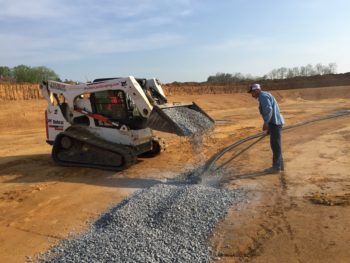 Pictured: Prepping pond.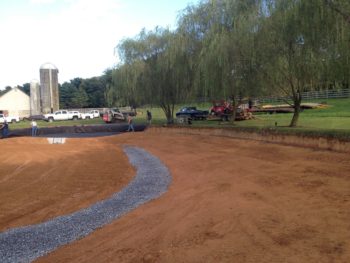 Pictured: Prepping pond.